ActiveXperts SMPP Server monitoring
ActiveXperts solution to monitor SMPP servers
ActiveXperts Network Monitor can check SMPP (Short Message Peer-to-Peer) servers by logging in using credentials provided by the SMPP SMSC. It is used to allow software vendors to submit SMS messages, most often in bulk.
An SMPP check takes the following parameters:
Host - Hostname or IP address of the remote SMPP provider;
Check availability only / Log on using an account - You can check connectivity only, or check by logging on to the system;
System ID - The account (login) provided to you by the provider
Password - The password associated with the System ID.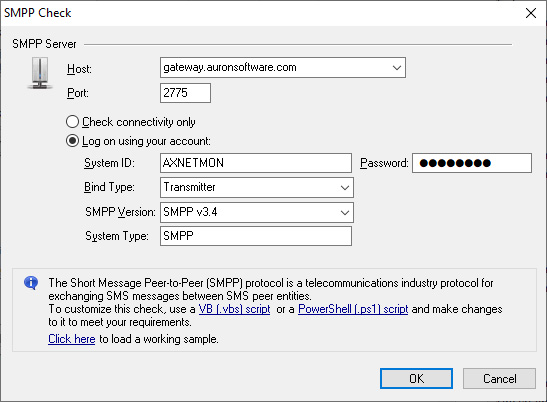 ActiveXperts Network Monitor SMPP check